WHO THE "G" IS THAT?!
MEET the men leading the way behind the Gay Vista Social Club that are part of our "G Squad" Leadership Council made up of some of our FASCINATING S Supporting and C Contributing Members!
Executive Director
Born in New York and raised in Orlando, David moved to Miami to pursue his Bachelor of Science in Communication degree in Advertising and Public Relations. Serving as a previous Historian and Founding Father of the International Fraternity of Phi Gamma Delta, David wanted to get involved in the newly found MeetUp group in April 2016, later joining the Leadership Council of the newly established Club in February 2017.
He has served in the past roles of Recruitment and Social Director, Membership Director, Programming Director, and now the current Executive Director of the now non-profit organization Gay Vista Social Club. He currently works as an Event Assistant and Tier Leader at the Adrienne Arsht Center for the Performing Arts, and looking forward to continuing to broaden his career horizons.
Executive Assistant
A man that keeps structure and order in any given project. Born and raised in Washington DC/ Maryland, Sean currently works in Property Management and Owner of SAY PRODUCTIONS CORP (Event & Entertainment Management Company). While managing events, each year his company produces Xtreme Zumba and Talent Artist showcase.
For 7 years, Sean was Lead Performer of MCM Players and Dance Instructor at Miami Children's Museum. He adopted the nickname "DREAM" and brought a comedic experience full of laughs and tears in the eyes of his audience performing signature show "Green Eggs & Ham" by Dr. Suess. He produced a dance class called "Michimu Rhythm & Groove" and dancing genres includes: Pop & Techno, Hip-Hop, Afro-Brazilian, and African Bima dancing.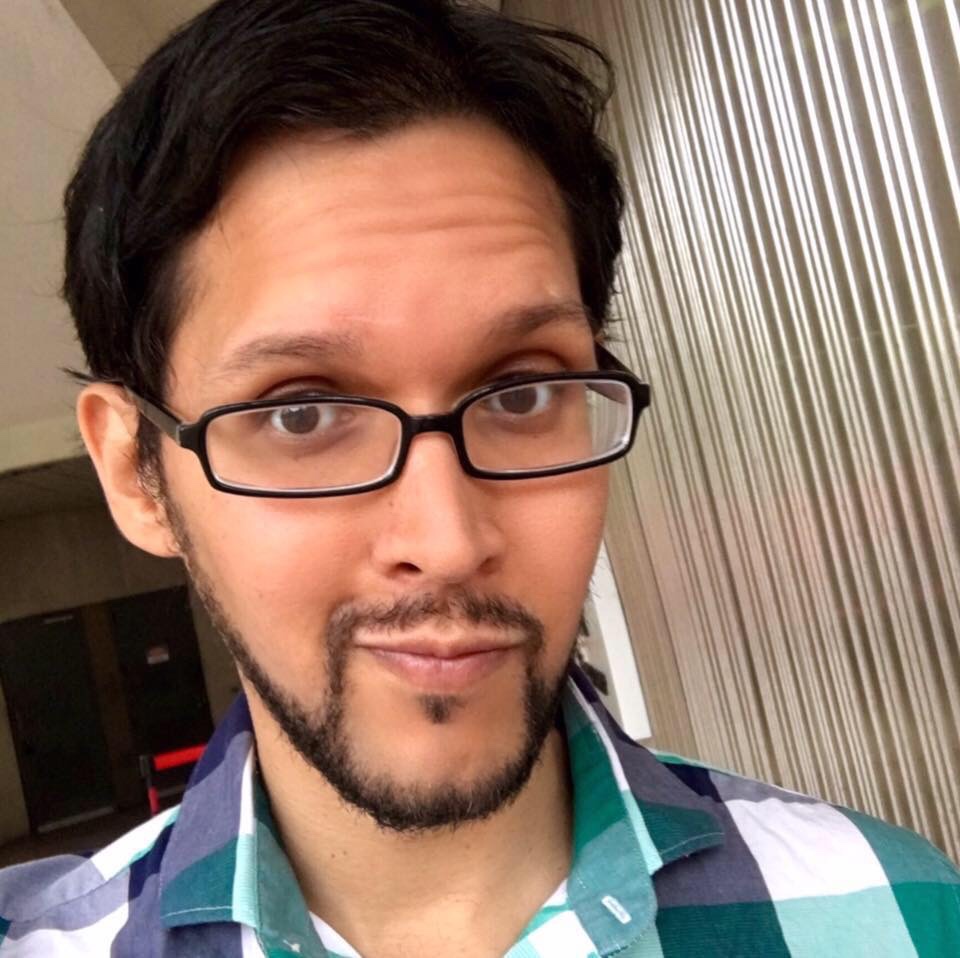 Programming & Marketing Director
Born in Panama, Jorge and his family moved to Miami when he was 2 years old. Creativity has always been a passion for Jorge. He was in his high school marching band and was also the Youth Program Newsletter editor when he volunteered for the American Red Cross. At the University of Florida while Jorge studied Biology, he volunteered in the local hospital's Children's Art program to help bring a smile to faces of pediatric patients.
During his career, Jorge used his creative talents to create and manage an employee on boarding youtube channel and website for CPR & First Aid Instructors. He currently manages the social media and website for his nutrition coaching services.
Membership Director
Born and raised in Miami, Florida, Christopher has been building his career as a creative artist in film-making and TV production. He was engaged in a number of short films and documentary films as Director, Editor, Writer, Producer, or Associate Producer. As an independent filmmaker, he has demonstrated proficiency in scripting, filming, and
the use of all types of professional video cameras & studio editing technologies.
Using his experience and education, Christopher founded his own production company, CP Productions, where he has organized a number of teams & artists and led production team members to serve clients' needs with project management & production tasks throughout
South Florida. He is now pursuing a doctoral at New York University which he hopes to finish in 2020.
Recruitment Coordinator
Born and raised in Miami, Robert attended FIU and University of Washington in Seattle, majoring in Vocal Performance and Psychology with a minor in Spanish. He is a classically trained opera singer. Robert is also a certified Holistic Nutritionist and graduated from Portland Community College's program in partnership with the National Association of Nutrition Professionals. He hopes to soon start a nutrition and healthy lifestyle consulting business to help others stay healthy and achieve health goals.
Robert is currently a business analyst and consultant for United Healthcare's Medicaid division, a United Healthcare Culture Ambassador and a graduate of the Leading End to End leadership program. He is also a Service Heroes recipient for 2012.
Events Coordinator-Miami
Christopher is a professional classical musician with degrees from Oberlin, Emory and Paris Conservatory. Fluent in French and Spanish, Christopher loves living in the multilingual, pan-cultural tropics of South Florida. This summer he participated in to 50m Free, his first ever swim competition at IGLA in NYC for WorldPride with Miami LGBTQ Swim Team Nadadores (GoNads!).
Christopher enjoys hosting awesome GVSC house parties at his tropical bungalow near Coral Gables, complete with retro fab shuffleboard court and singing around the piano. He is also a huge fan of Celia Cruz and a budding salsero!
Events Coordinator-Fort Lauderdale
Born and raised in New Jersey, Chris made the move to South Florida in 2009 to attend Florida Atlantic University. After his first warm winter at the beach, he put down his roots and never looked back.
Helping entrepreneurs has always been a passion for Chris. With a background in digital marketing, for the last five years he has been working with Amazon Sellers to launch new products and grow their businesses.
Fun Fact: Chris was GVSC's first offcial S Supporting Member, and is excited to help grow The Club beyond Miami!
Volunteer Assistant
A 29 year old entrepreneur and personal development advisor. Born in Mexico, Juan has been a Miami resident for over 10 years. Focusing on improving the lives of other by educating and empowering all peoples alike.
Previous House manager of Olympia Theater, Juan has 6 years of product, project, and event's successful execution. Currently, he does quality check at en expedited passport and visas company.